Syrius has entered the Cap Martinique transatlantic race by supporting two skippers: Olivier and Benoit. The boat in the Syrius colours set off on 1 May 2022 from La Trinité sur Mer in Brittany. Syrius is pleased to be involved in this type of event, which combines a sporting challenge with an environmental cause.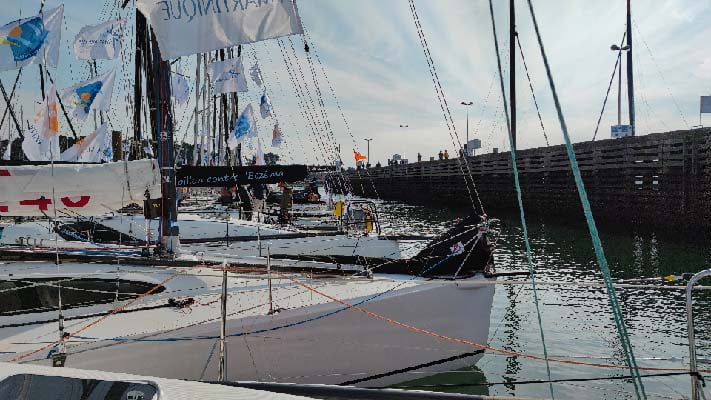 What is CAP Martinique?
Cap Martinique is a nautical race for fast sailing boats. This transatlantic race starts in La Trinité-sur-Mer (Brittany) and reaches Fort-de-France (Martinique) in one go. Amateur skippers can take part in this race, either solo or in pairs.
CAP Martinique's concept!
There are many nautical races, but this is the only transatlantic crossing open only to amateur skippers. This allows those who enjoy nautical adventures to try something out of the ordinary. The safety of the skippers is paramount for CAP Martinique.
During the 3,800 miles to be covered, the skippers will have to show composure and anticipation to reach Martinique. CAP Martinique requires the skippers to pass near Madeira to avoid the northern storms. This does not mean that the transatlantic race isn't a sporting and technical one.
CAP Martinique requests that each boat represents a sustainable development or societal cause in order to promote these associations to the general public.
Conviviality is also part of CAP Martinique! The setting up of villages open to the public, in the start and finish towns, allows everyone to meet around this nautical race. The partners, both from Brittany and Martinique, have mobilised to offer an exceptional welcome to the accompanying persons and also to the CAP Martinique racers. The objective: to gather the public around a great sporting challenge while raising awareness of important environmental and societal issues.
CAP Martinique's cities
La Trinité-sur-Mer
Between Crac'h's river and Quiberon's bay (in Brittany), La Trinité-sur-Mer is the talk of the town. Starting point of CAP Martinique, it is also part of the most beautiful bays in the world's club. The town of 1,700 inhabitants is visited by many tourists. With a port of more than 2,000 places, La Trinité-sur-Mer welcomes the largest racing yachts. It is a city that cannot be ignored for the nautical world, which helps to strengthen its culture and local economy.
It was therefore obvious to choose this city for a transatlantic race like CAP Martinique!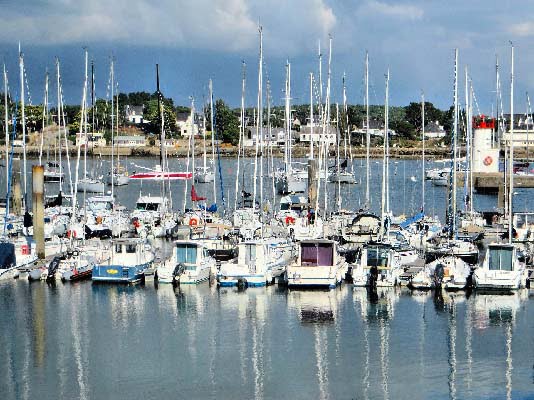 Fort-de-France
Fort-de-France, Martinique's capital, is the finishing town for this race. With a strong maritime activity, the thousand and one wonders island is full of unique flora and fauna! Also voted the most beautiful bay in the world, this city is an ideal ally for the CAP Martinique. It also creates a strong link between Brittany and Martinique!
Today, Martinique is showing its capacity to host major water sports events. Being the arrival point of CAP Martinique is well deserved!
SYRIUS: A major partner of this 1st edition
Syrius is committed to CAP MARTINIQUE in this sporting adventure and becomes the only partner present in Martinique.
Indeed, we are established in Overseas France and particularly in Martinique near Fort-de-France. This promotion of this magnificent French island is well deserved!
In addition, this race has an environmental dimension with a ban on the use of plastic bottles on board and, of course, on littering at sea. We share this common respect for our planet and environmental issues.
We also support the commitment to sport and the values that go with it: surpassing oneself, solidarity and teamwork. This is why we are happy to sponsor a boat, that of Olivier and Benoit.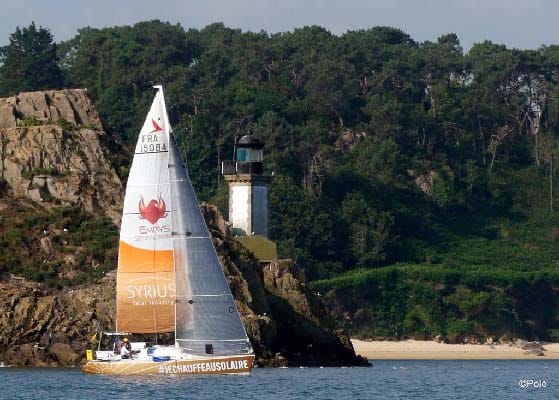 Olivier and Benoît: our skipper duo
Find below the interview of our two amateur skippers Olivier and Benoît. They represent the colours of Syrius in this first edition of this maritime adventure. They set off on board a Freeman dating from the 90's which they obviously redesigned and reworked for optimal performance.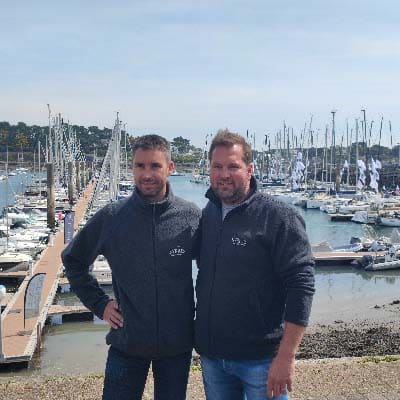 NIDCAP: an association in the spotlight
Benoit is the father of a very premature baby: Gabin. He was looking for an association in Brest that would help his family during his son's hospitalisation. This is how he discovered Nidcap at the Brest University Hospital. So it was an obvious choice to choose this association for Cap-Martinique but also to take Olivier along in this sporting challenge. It is even an additional motivation for them to succeed in the crossing!
To find out more about the association: NIDCAP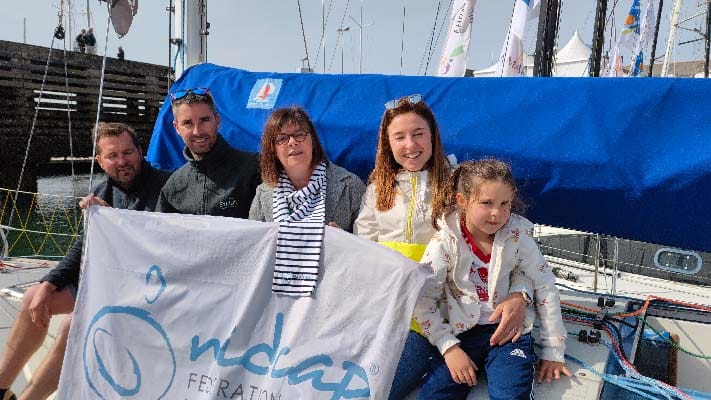 The start in pictures
May 1, 2022, La Trinité-sur-Mer: the first day of this crazy expedition between Brittany and Martinique for a non-stop crossing.
Our duo was eager to embark on this adventure.
Below are some photos of this long awaited day!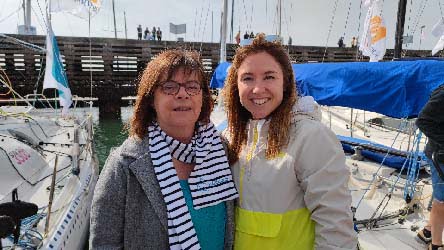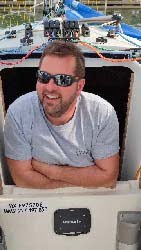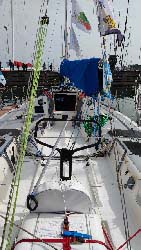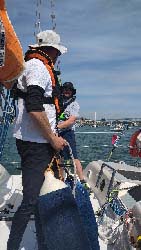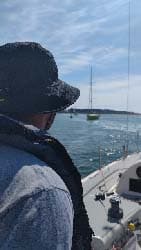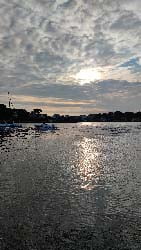 The arrival in pictures
24 May 2022: Our duo reaches the end of its race after 22 days, 18 hours and 23 minutes. What an emotional night.
Olivier and Benoit wanted to finish the adventure in less than 25 days: a successful bet! Congratulations to them. We hope to be able to support you again for the second edition.
Below are some pictures of their arrival in Fort de France, Martinique and of the arrival village.