SYRIUS SOLAR INDUSTRY celebrates its 10th anniversary
In this year 2023, we proudly celebrate our tenth anniversary, symbolizing a whole decade of rapid growth and exceptional achievements. These 10 years of experience have been the fertile ground where our expertise has blossomed, showcasing our unwavering commitment to quality and excellence. We have experimented, evolved, and shaped the solar industry through cutting-edge technological advancements, all while remaining true to our roots in French manufacturing.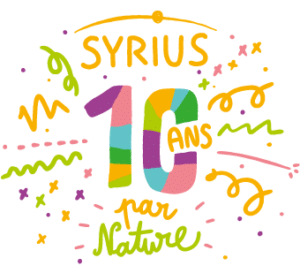 Syrius Solar Industry Group, one of the leaders in the solar water heating market, is present in mainland France, French overseas territories, Europe and Africa.
Through our 7 branches and distributors network, there must be a Syrius expert near you!
The Syrius Solar Industry Group brings you complete expertise to all of your projects.
Syrius Solar Industry's design office and technical department support our professional customers with assistance for complex projects. We offer commissioning service of the installation, the adjustments and parameter settings of the regulators and management elements, guaranteeing optimal performance and longevity conditions.

The Syrius Solar Industry team of engineers specialising in renewable energy is proficient in designing turnkey projects, from conception to completion. Assistance from A to Z to offer you the most advanced technology in the sector of solar thermal energy and to obtain the best performance and ROI from your installations.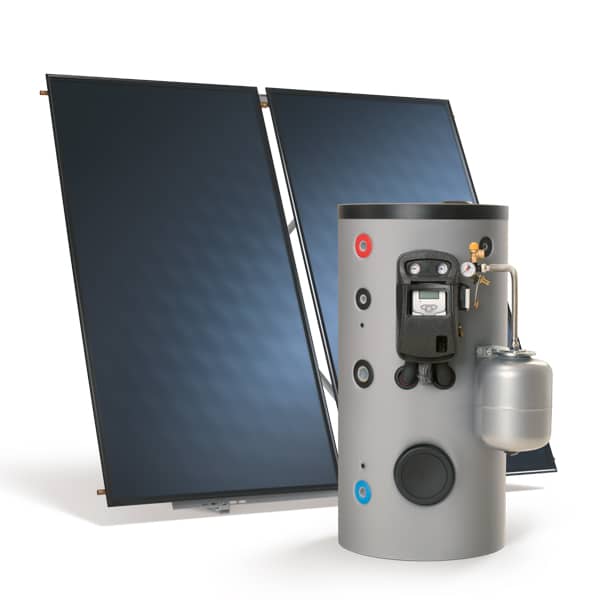 This solar water heating system is ideal for mild climate.
The individual solar water heater consists of one or more solar collectors, a storage tank and a regulation.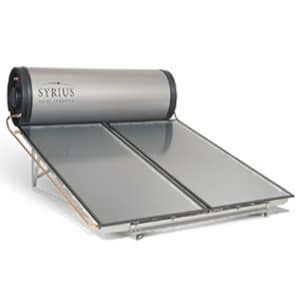 This solar water heater system is ideal for tropical or southern Europe.
The solar water heater thermosiphon is composed of one or more solar collectors and a hot water tank
positioned horizontally, above the collectors, on the roof.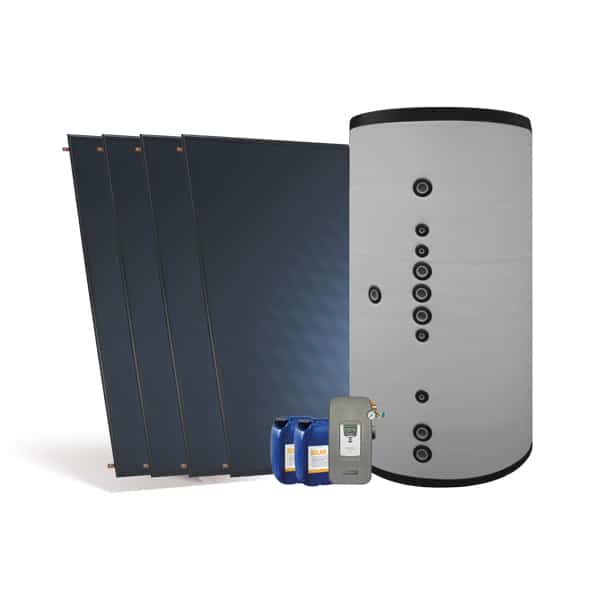 A solar energy combined system produces hot water from the sun for space heating and domestic hot
water.
The solar collectors, manufactured in our factories, were designed for multiple applications as well in individual as in collective.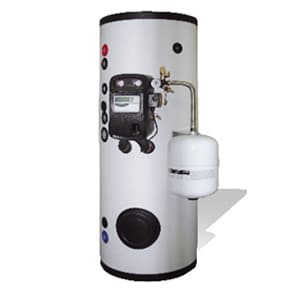 The solar storage tanks are mainly used for the composition of a ISWH's set, for domestic hot water production.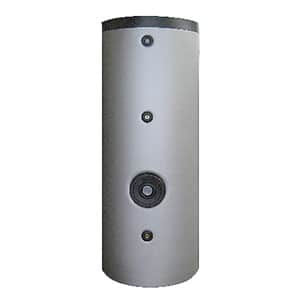 This tanks are specially designed for primary circuit solar systems, and suitable for heat pump applications.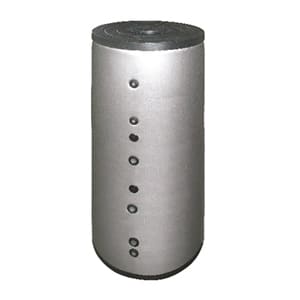 These tanks are used for Solar Energy Combined Systems (SECS), combining the production of domestic
hot water and heating.
The buffer tank is used to store thermal energy in a heating system.
These tanks are made up of a black steel tank, suitable for the storage of heating water, but not suitable
for the storage of domestic hot water.
Syrius offers all the accessories required to build solar installations, including regulators, probes
and solar pump unit…
With more than 30 years of experience in solar energy, the managers of SYRIUS SOLAR INDUSTRY have enabled the company to become one of the main leaders in the solar water heater market. With 7 subsidiaries created between 2017 and 2021, SYRIUS has become a group with an international reputation.
The Syrius Solar Industry Group manufactures its solar water heaters on 4 production sites, in mainland France, on Reunion Island, in New Caledonia and in Martinique to optimally fulfil customers' inquiries.
Syrius Solar Industry uses the best technology to obtain quality materials. This is why Syrius integrates strict quality control in its manufacturing processes, as accredited by the SolarKeymark certification, as well as the products warranty for up to 10 years. SYRIUS collectors are SolarKeymark and OG-100 certified, the TS range of solar water heaters are Agir Plus EDF approved and OG-300 certified.
Syrius Solar Industry will do its utmost to support you in your energy transition and will provide you with all the necessary advice for your hot water and solar space heating requierments.
Syrius has a strong local presence through its subsidiaries in Reunion, New Caledonia, Guadeloupe, French Polynesia, Morocco, Martinique, Spain and its distributors network, in order to point you to an approved and qualified professional.
Here you can find all the latest news, developments and important events of Syrius Solar Industry Group